If you're looking for high quality and personal service, you've come to the right place. At The Ho Ho Ho Co we'll give you the attention and personal service you'll come to expect and enjoy. We offer the best in hand selected North Carolina Fraser Firs. The Ho Ho Ho Co has been located in Royal Oak since 1991. Let us put our 22 years of experience to work for you.

For more information please: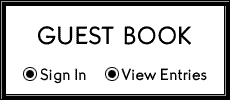 Ho Ho Ho

is now just 8.5 miles up the road from our Woodward location and BINGO, you will find the friendly staff of Ho Ho Ho. 

Oh, along with our hand picked Frasers Firs from the Blue Ridge Mountains 

Ho Ho Ho Christmas Trees

 is now located at 

2275 S. Telegraph Rd Bloomfield Hills Michigan. 48302

Opening day for the 2019 HO HO HO tree season willl be 

Saturday Nov, 23rd

9 A.M to 7:00 P.M Daily

We carry a large selection of Wreaths and Garland.

From 10 Inches up to 60 Inch Wreaths along with a nice selection of Bows for you to choose from.

Fraser Fir Mixed with White Pine Wreaths, Noble Fir Wreaths Mixed with Juniper Berries as well as our 3 way mixed Balsam fir with Ceder and White Pine 

Each Wreath is handmade with Pride